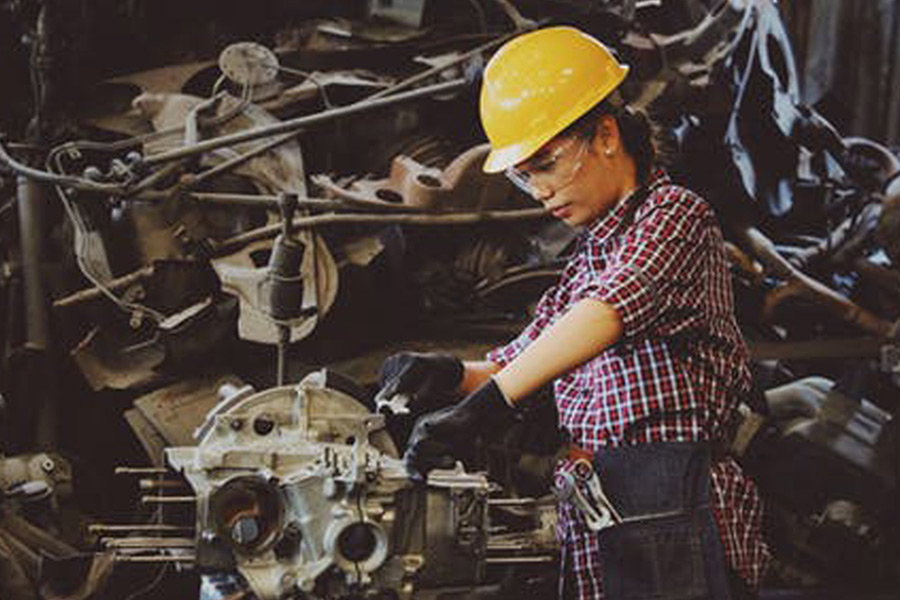 Although the general working population is becoming more evenly split, the skilled trade's population is overwhelmingly male. Last year it was reported that women only make up about 4.5%.
We want you to know that even though the numbers are small, we still see you! We want to make sure that every woman on the job site feels like she has access to the same clothing, material and protective wear that their male counterparts do. That's why, at Direct Workwear Ltd. we have an entire section of our store devoted to women's wear. With several different brands to choose from we've been bringing in more ladies specific items every year and we don't plan to stop. From jackets and hoodies to shirts and pants, to boots and gloves and bibs and coveralls, we carry clothes that fit women the way they want without sacrificing quality, comfort, style, safety or price.
Take a look at this video that talks about the experiences of women in the trades, and where they hope the future of female trade's workers is going.
Stay Current
We will only email Daily Workwear articles.