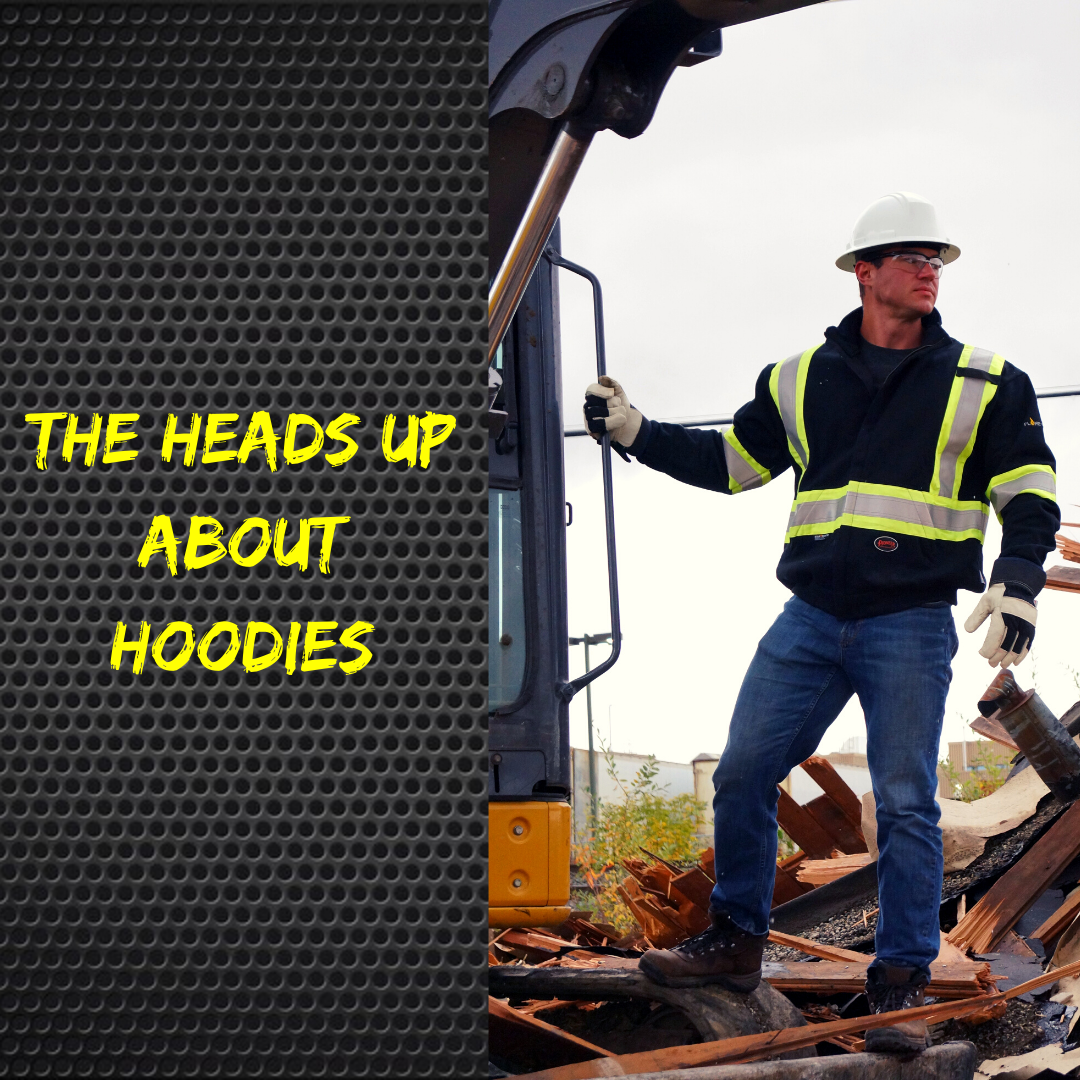 The "Heads Up" with Hoodies
A common requirement of the job site is that you either have no hood on your jacket, or you have a detachable one.
This is an easy enough rule to comply with, but do you know why this is so important?
Reduced Peripheral Visibility: the sides of the hoodie under your hard hat make it difficult for you to see in your peripherals. This increases the risk of being struck by objects from the side.
Reduced Ability to Communicate: due to your reduced visibility, you may not be able to see other workers eye contact. Eye contact is a simple thing that can lead to safe and productive work.
Danger of Entanglement: dangling clothing, like a hood or drawstrings on a hoodie, have the potential of becoming caught and tangled in rotating equipment.
What are the Alternatives?
Hoodies are a great option for layering, especially in the cold Canadian winters. So if you're not allowed to wear them on your work site, what else can you do?
Direct Workwear offers a selection of under layers, jackets, sweaters, detachable hoods and more to get you through the cold season, while still complying with safety standards.
If you have any questions or concerns about what to wear and what your site will allow, our highly educated staff is always ready to help you find what you need.
Stay Current
We will only email Daily Workwear articles.