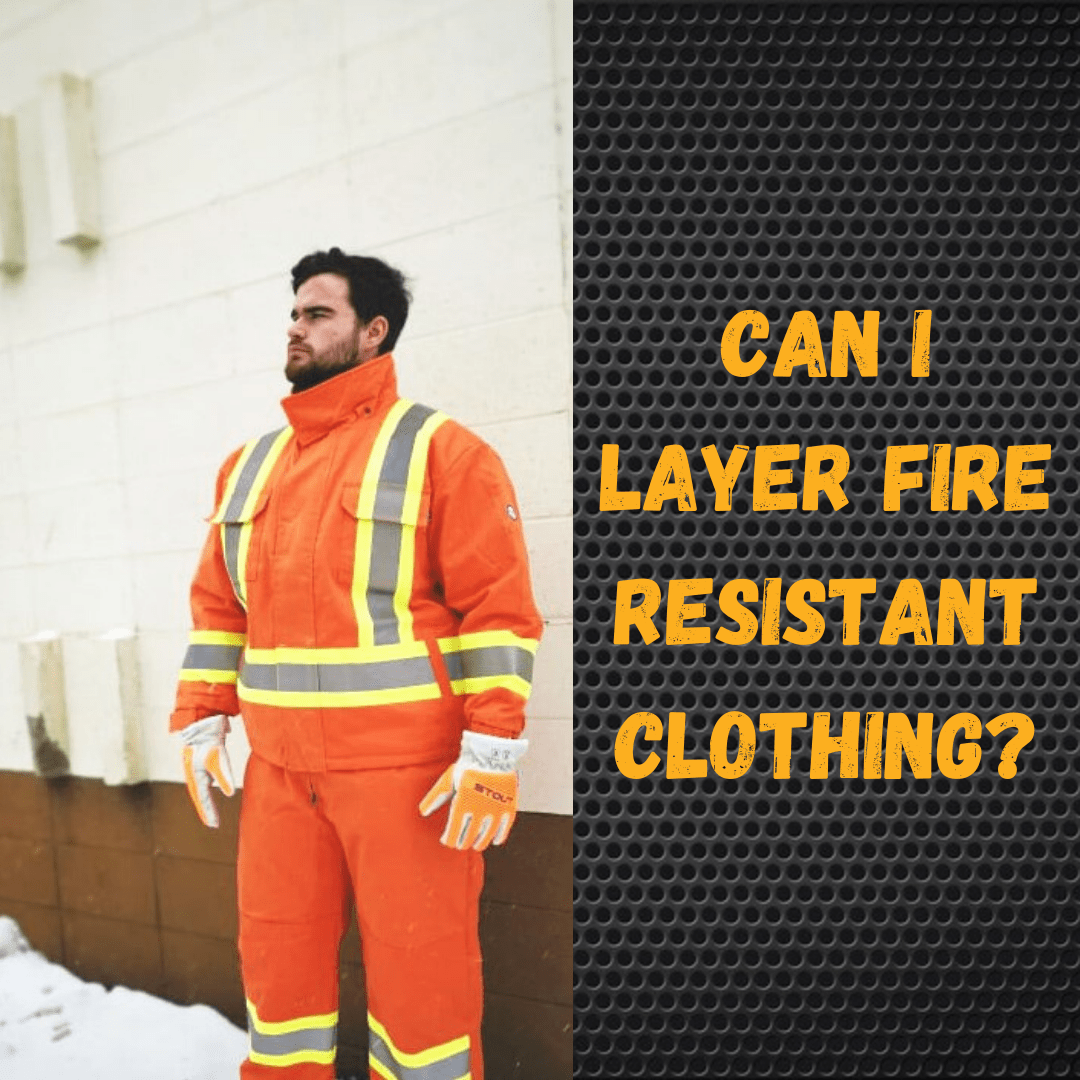 Layering Your FR and Arc Rated PPE
We all know that Canadian winters can be brutally cold.
While it's important to stay warm and dry, it's also equally important to stay protected and ensure that you're compliant to industry standards for safety.
Choosing the proper workwear depends on current weather conditions, work conditions or practices, and potential hazards that you might face.
By combining two or more ARC-rated garments into a layered system, you can actually achieve a higher overall level of ARC protection. This can also increase the total ARC thermal protective value, ATPV ratings. Lightweight layers can also often achieve higher levels of protection than traditional solutions. When it comes to ARC flash, 2 + 2 doesn't always equal 4. This is because when you layer FR garments, you create a layer of air between each item. This tends to boost the overall protection. Remember that the ARC rating of your PPE should exceed that of the potential hazard. For example, if your job requires an ARC rating of more than 20 cal/cm2 (Hazard Risk Category 1), and this can't be done with a single layer, consider using multiple garments to achieve the required protection.
Keep in mind that combined system ARC ratings only apply to the area where the garments overlap. For example, if you are layering a coverall over a shirt, the layered ARC rating only applies to the area where the coverall covers the shirt. Basically, just your torso and arms.
For your lower body, adding a base layer of FR long underwear or pants can increase your combined ratings. The best way to achieve the required ARC rating with the lowest clothing system weight is to use ARC-rated clothing for all your layers.
NFPA 70E, Annex M states: "Non ARC-rated layers add no protection but may be allowed. –Cotton t-shirts cannot be counted as adding protection–Non ARC-rated clothing may be worn IF it is non-melting (i.e. cotton, wool, silk, leather). In real-life, cotton undergarments may add some protection but may also ignite, causing serious burns. Layers of ARC-rated garments may provide additional protection, only ARC –rated systems can count.–Putting an 8 cal coverall over a 4 cal shirt doesn't automatically give you a 12 cal system. ARC-rated outer layer (such as a high visibility vest) over a protective system (i.e. an 8 cal/cm² ARC 2 shirt) does not reduce the rating of the under layer. –Non- ARC-rated melting vests may not be worn over ARC rated layers."
Stay Current
We will only email Daily Workwear articles.