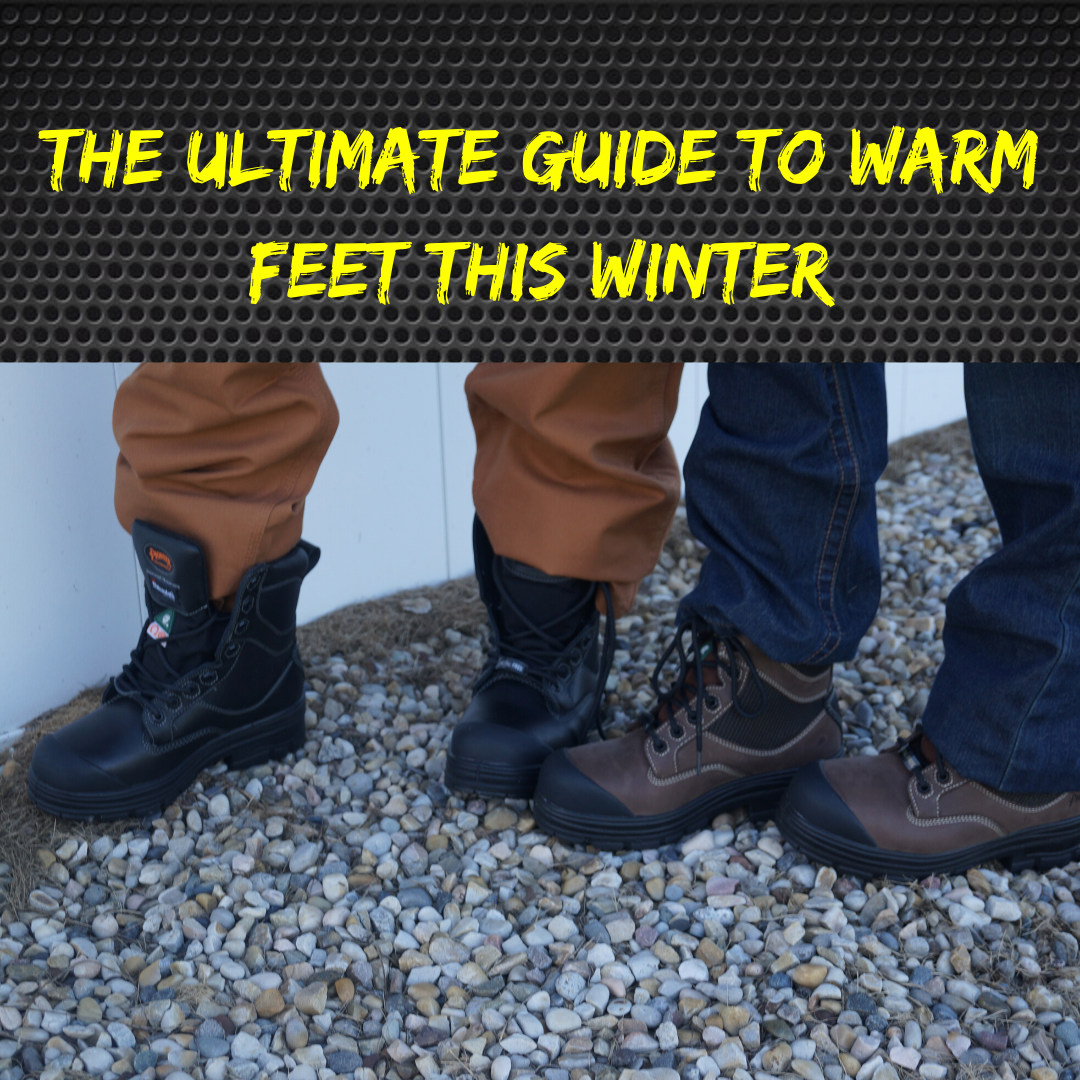 One of the biggest concerns we hear is "My feet are always cold." There are many styles and manufacturers of insulated footwear that can assist you with this common problem.
You have probably heard that the best way to keep warm in cold weather is to layer your clothing. The same is true for your feet. While layering your socks is necessary to keeping your feet warm, wearing socks made of the right material is just as important.
In order to keep your feet toasty warm, the most important things to remember are:
Wear socks with a high insulating factor
Keep your wool socks clean to maximize their ability to retain body heat
Have a system to wick away as much moisture from your skin as possible.
Avoid Cotton Socks
First of all, you should never wear 100% cotton socks or a high-cotton blend against your feet. Cotton contains moisture and moisture amplifies the cold.
Wearing cotton socks will trigger sweaty feet, causing your feet to feel damp and cold.
It is best to wear something thin against your feet that will wick away the moisture, such as polypropylene socks. Over those socks you should consider wearing thermal weave wool socks.
Wool Socks Naturally Keep Feet Dry and Warm
Wool can be blended with other fibers for strength, durability, and comfort. The wool content that's right for you depends on your overall mobility, the temperature, and the amount of time you spend in the cold.
Wool is a great insulator. It will keep you warm even when wet. Wool can hold up to a third of its weight in moisture before it even feels damp. With the thermal weave and because wool tends to have greater bulk than other fibers, there are more air pockets to keep your feet warm.
The exterior of wool fiber is hydrophobic, which means it's moisture wicking and helps to repel water.
Take Care of Your Wool and It'll Take Care of You
Wool Fibers also have natural anti-bacterial properties, meaning they are highly resistant to odors. However, you still need to wash them.
The trick to maintaining will socks is through hand washing, using very little soap and air drying them. Using only a tiny amount of soap will help you get the dirt and sweat out without leaving a residue on the wool that can affect its insulating ability.
Stay Current
We will only email Daily Workwear articles.