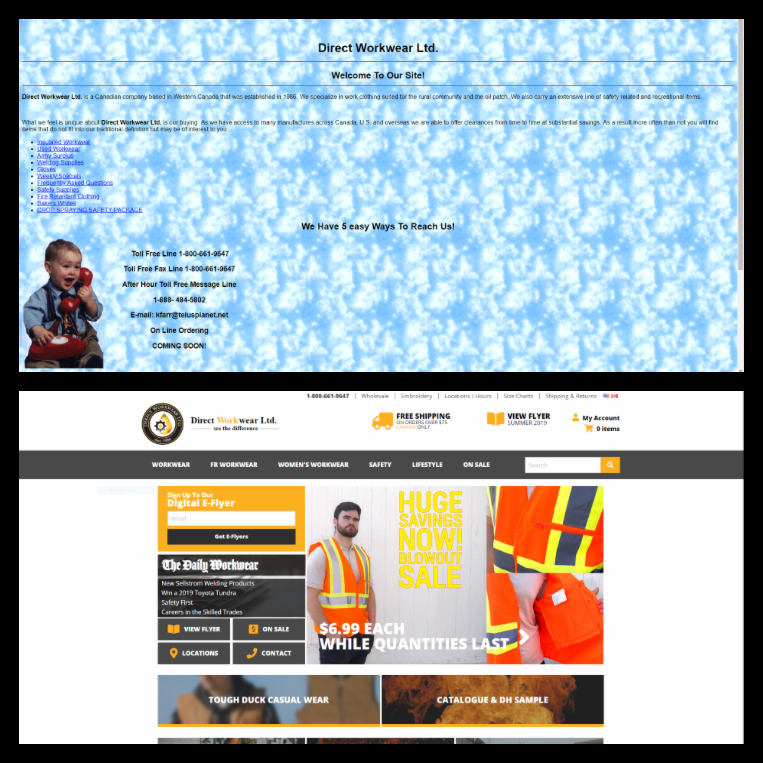 Keeping Up With the Times
Did you know that Direct Workwear has had a registered domain name since 1996? We were one of the first workwear companies to have an online page! Direct Workwear strives to be innovative and modern with both our product selection, and our customer service.
Online ordering is becoming more and more popular with us every month! Through our website, we're able to service customers all over North America.
Check out this awesome comparison photo of our first web page with our current one! We've definitely come a long way, and we hope to continue growing and changing to give our customers the best experience.
Stay Current
We will only email Daily Workwear articles.