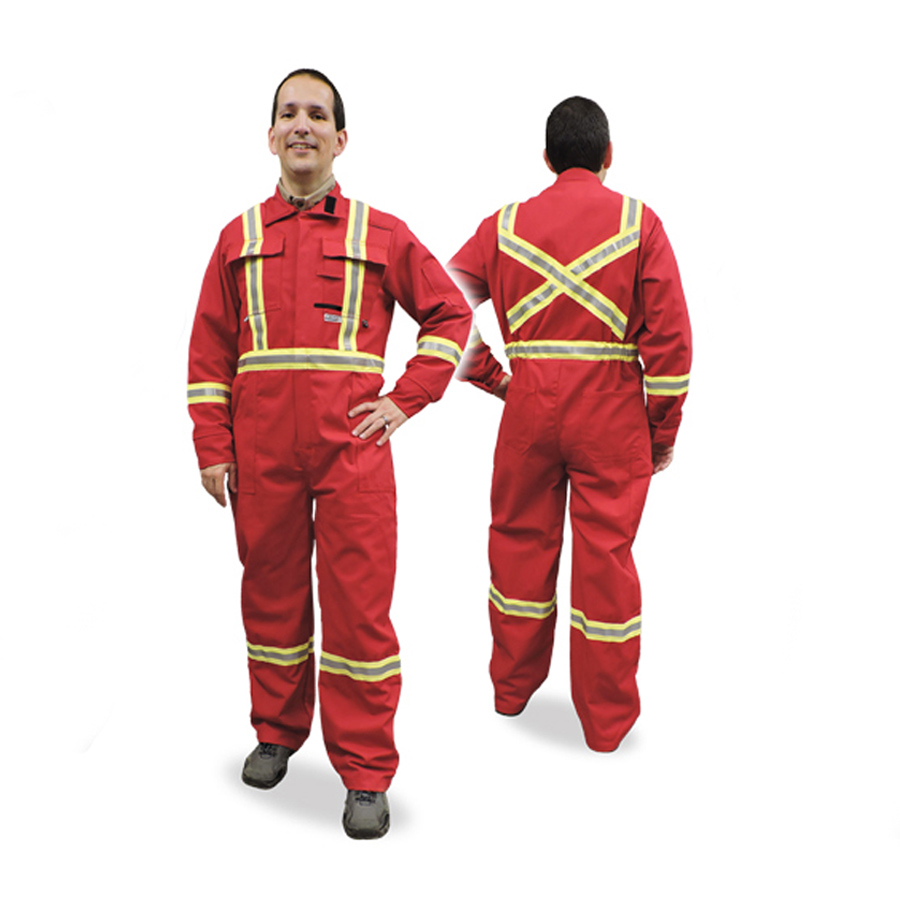 As a workwear retailer, we tend to focus on the shiny, brand new, never worn products that enter our store, but what about the garments that have seen their share of work?
It can be hard to decide what you should and shouldn't continue to wear, especially when it comes to Fire Resistant clothing. You don't want to put yourself at risk, but we know that the cost of purchasing work wear can add up, and you don't want to be buying new stuff if you don't have to. So how can you tell when you really need to take something out of rotation?
There are many different factors that can determine when you should stop wearing your work wear. Here are a few quick overviews to take a look at:
Laundering: many FR coveralls are only guaranteed to be effective up to 100 industrial washings with the proper conditions. If you've gone past this point, it's a good idea to not risk wearing them in an environment that presents fire hazards. If the garment isn't too worn out and doesn't have any holes, you're probably safe to wear it in non FR situations, or give them to someone who doesn't need FR standard gear.
Holes: if your FR clothing has sustained a hole, there are a couple options you can look at. First, if the hole is quite small, you may be able to safely have it patched up by a professional using FR safe thread. Second, depending on your job, and the situation you're in, you may be able to get away with layering another FR garment underneath as long as it covers all exposed skin. If you're not sure, you can always ask your safety supervisor their opinion, or just take the easy way, and don't risk it at all.
Stains: FR fabrics becomes ineffective when they come in contact with contaminants. This can be gas, fuel, grease, and any other flammable material including certain dust particles in the air. The general rule is, when you get a stain on your FR clothing, wash it immediately using NON CHLORINATED BLEACH. When your garment is done being washed, smell it. If you can't smell any odor of the contaminant, you're probably safe to wear it again in a FR required situation. If you can smell something, or the area still feels greasy, or different than the rest of the fabric, you should no longer consider the material to be FR.
If you're in a situation where you can no longer where your FR clothing at the work site, should you just put it in the trash? No! Alberta is very lucky to have an FR recycling company right in Leduc! General Recycled can take your old FR gear so that they don't end up filling our landfills. Stay tuned to The Daily Workwear to learn more about General Recycled. We have an entire post dedicated to their work coming tomorrow.
Stay Current
We will only email Daily Workwear articles.