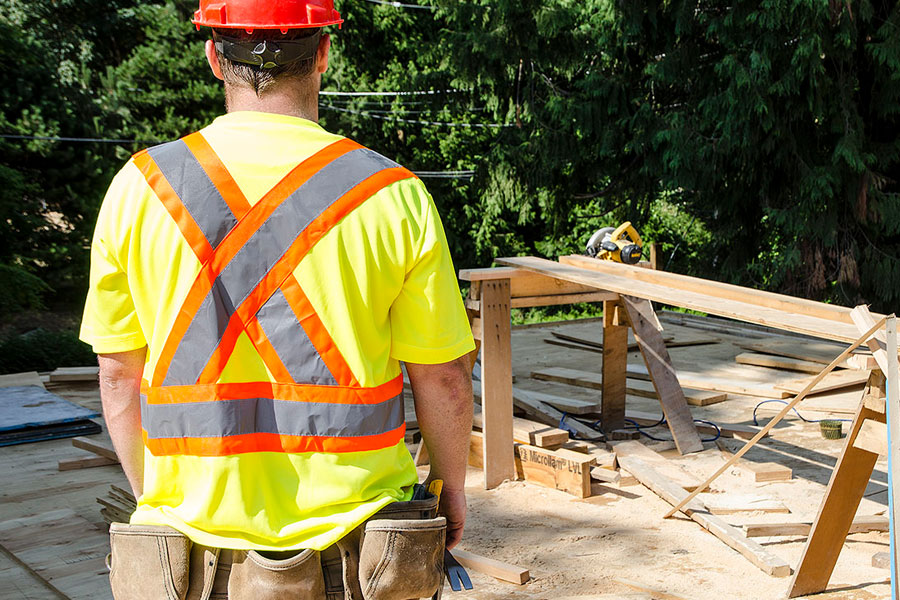 When you hear the term "Hi-viz", there's a pretty good chance that you think of bright neon yellow and silver striping. That's the basic that we've come to know, but do you know the differences in your hi viz materials?
Fluorescent, retroreflective, reflective… what do they mean, and when should you be wearing them?
Fluorescent materials refer the bright, neon colors that are associated with high visibility. The most common of these is the yellow green and the neon orange. These colors are used because they provide the greatest contrast against most backgrounds, allowing you to be seen more easily. These materials actually take ultraviolet light provided from the sun, and due to certain pigmentation, are able to make it into a more visible form of light. This means that Fluorescent materials are best used during the day time, especially dusk and dawn.
Retrofelective materials return light in the direction of the original light source. This allows them to be most effective in low light situations, and relatively ineffective during daytime conditions.
Reflective materials bounce light off of its surface. It can "throw back" light.
It's important to know what materials are right for you and your workplace. Visibility is crucial to your safety, and is often one of the most basic parts of workwear.
You can check out more information on high visibility by clicking the link below. We love the CCOHS website, and get tonnes of our information from there!
https://www.ccohs.ca/oshanswers/prevention/ppe/high_visibility.html
Stay Current
We will only email Daily Workwear articles.